On starting a bookstore
Imagine that you have decided to set up a bookstore. It may be that that you are retiring and now you have some time and money to pursue your dream. Or you have won a lottery allowing you to quit your boring job and give in to that urge, that you have been nurturing since childhood. Either way, you are ready now to start looking at potential locations and start sizing them up.
You have even thought through whether it is the right time to start a bookstore. You know why opening a physical bookstore isn't a stupid decision. After all there is a revival of independent bookstores, Amazon's share of book sales is stuck at a third after 20+years of ruthless execution and ebooks haven't taken over the world, etc. etc. Still it never hurts to be too careful, and to spend time thinking through how to design a store such that it can stand up to Amazon.
Rules for building the post-Amazon bookstore
So, how does one 'amazonproof' (so to say) a bookstore? Is there a formula or set of rules that one can apply to magically create a competitive moat around your bookstore? Well, that is precisely what I try and explore with this blogpost. I looked at a number of successful and flourishing book stores to draw out a bunch of best practices and some must-haves that will position a bookstore to outlast a digital attack. What these best practices + must-haves add up to is a kind of business model really, one that is best placed to help an indie bookstore (or even a chain) be amazonproof.
It is pertinent to point out that there is probably no store or accompanying business model that can withstand the forces of competitive intensity forever. Locations change, audiences change, and the value of products relative to substitutes such as ebooks or newer formats do too.  So eventually, this too shall pass. But for the foreseeable future, these rules and the resultant business model that ensue from implementing them are the best bet you have against Amazon or any other digital disruptors.
Sell curation and an enhanced consumer experience
In a recent post, I explored 3 distinctive bookstores, each in its unique way attempting to create a presence that couldn't be substituted by Amazon. In the post I mentioned that the Post-Amazon bookstore would increasingly succeed to the degree it delivered (1) discovery (via curation) and (2) a superior in-store experience. These are the two key axes along which bookstores have to ideate. Customers will come back again and again to spend their monies with your store if you surprise them with books that they didn't know they wanted to buy (i.e., discovery) and / or help them have a great couple of hours in your store (experience). For everything else really Amazon is better.
The single most important thing to do: get a print on demand machine
Before I begin listing what you can do along these axes, it is important to mention that the single most important thing you can do to amazonproof your store is to invest in a Print on demand (POD) machine such as the Espresso book printing machine. There is a video on youtube that illustrates how the machine works. A good Espresso machine costs approx $85,000 and has access to 7 million titles across most publishers. Smaller retailers can also lease the machine.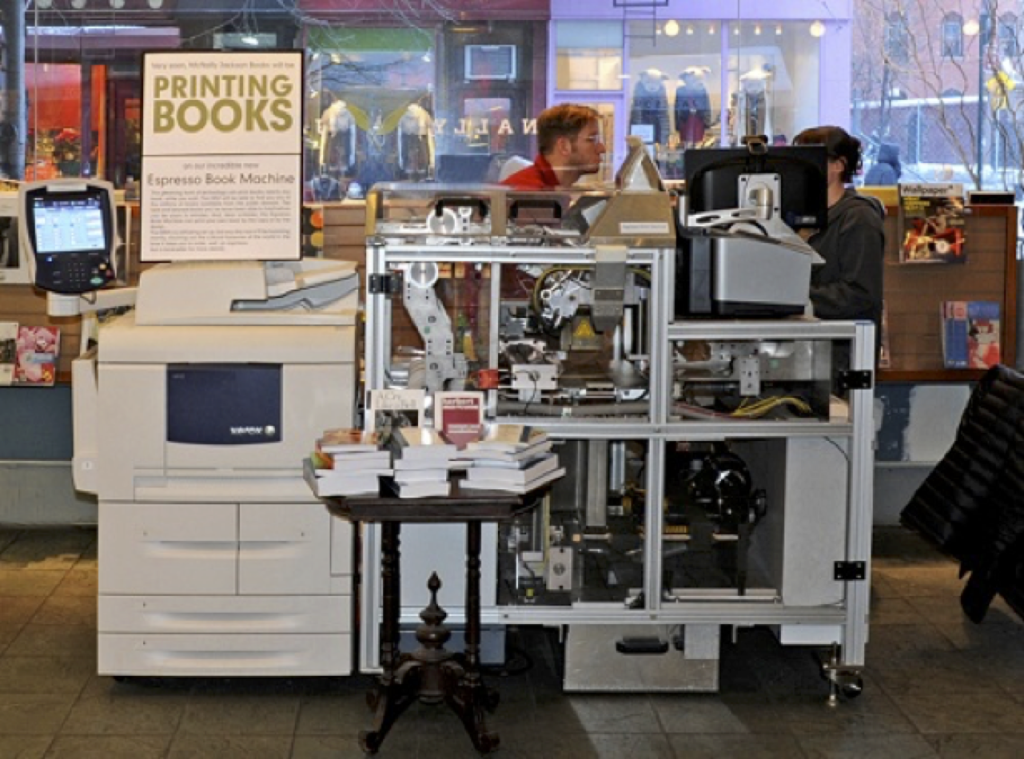 What the book printing or print on demand (POD) machine does for your store is multifold
     

You don't have to turn away customers for lack of titles, thereby delivering a better experience. At the core of the retail experience is instant gratification, walking out with what you came for. And that is just what the Espresso book machine delivers.

     

You don't have to stock multiple copies of a title. You can print on the spot to meet demand. Also, the POD machine can help you restrict the titles that you invest in to a more manageable number (~12-15,000 or so); ideally those that tend to sell on touch and feel

     

The inventory space that is freed thanks to the POD machine can now be used for curated displays or for the coffee shop

     

The machine can be used to print copies of private books, family memoirs and even small runs of books by local residents, thus building bridges with the local community.
Some prominent stores that have installed the POD machine include Shakespeare & Co, NYC (not Paris), Harvard Book Store, Cambridge, MA, McNally Jackson, NYC, Schuler Books, Michigan, and recently La Librairie des PUF, Paris.
The POD machine is really delivering a triple whammy as it reduces inventory carrying cost, enhances the shopping experience, while helping you enhance curation through the increase space available.
No other idea comes close to the POD machine in the multifold impact it has on the retail business model.
The next two most important ideas: memberships and growing revenue beyond the store
Beyond the POD, there are a couple of other ideas which stand out in the impact they have on the business model. Let us look at these two ideas
a) Have a membership scheme. If you are launching your store in the near future, then use a membership scheme to source funds and lock in community connect. Brooklyn's Greenlight bookstore raised over $70K of their startup capital via their community lender scheme. Do not assume that a membership scheme is restricted to only stores about to launch. You can do this even if your store is been in existence a while.
The membership scheme helps in multiple ways. One, it brings in money. Two, it helps you identify your fans / power users. Three, it gets these power users committed to spending in your store. Lastly, it forces you to do something special for these members – it could be a few $ off on every book they buy, or special events they can attend etc., but what these do is to heighten the retail experience and create a lock-in on both sides.
b) Focus on driving revenues beyond the store. Ideas that help bring in revenues outside the store are critical, as it reduces the importance of location somewhat, and gives you the freedom to explore a less-prime location with lower rentals. These ideas include
Offering courses / workshops, including those away from the store. Examples of these include Kolkata's cult Seagull store which offers courses on Editing and Book Design (the fact that they have an in house publishing division and a

leading book designer helps

) and Washington DC's acclaimed Politics & Prose, which offers courses on an eclectic range of topics including understanding the middle east, memoir writing, Ulysses, as well as 'Readers' Retreats' / travel programs etc. What these do is bring in some welcome revenue as well as build bridges between the store and users, and again between authors and readers. They also help position the store as a hub for all things literary, than as a hub just for books.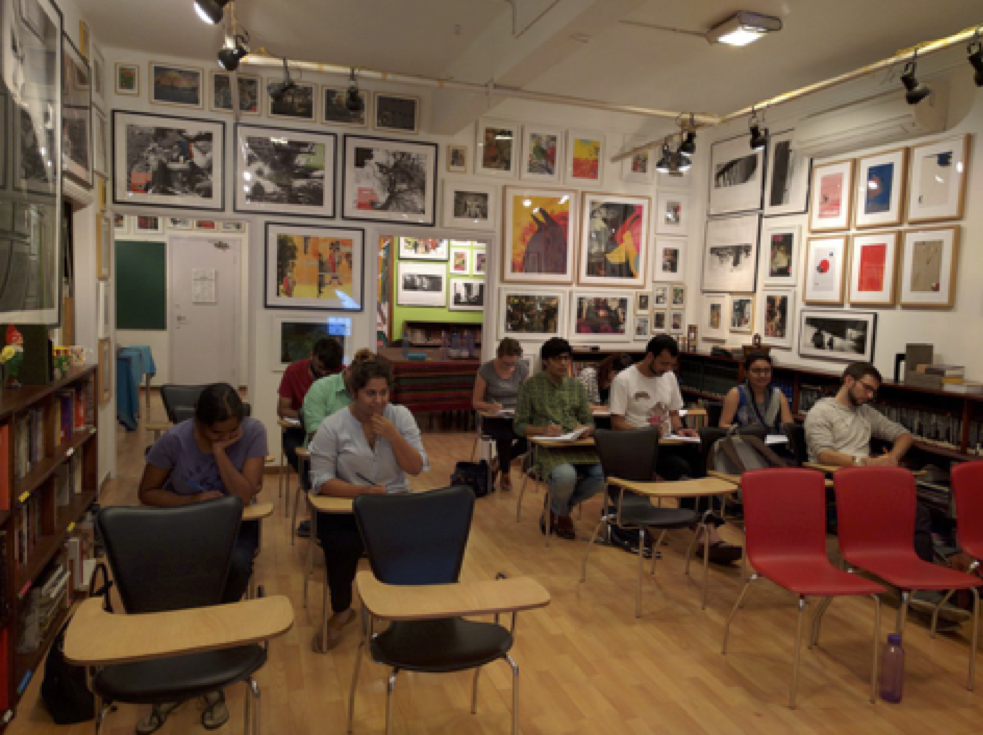 A Class on Book Design in Progress at Seagull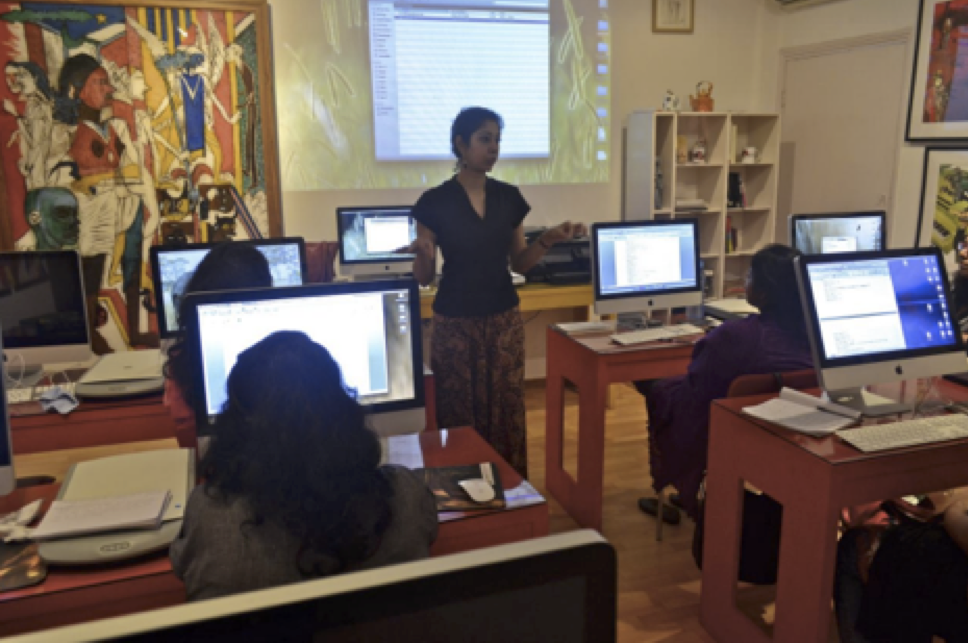 Selling book subscriptions, including as a gifting option, allowing recipients to get a surprise book every month, selected by the booksellers. It brings in additional monies, stresses the curation aspect and again moves revenues beyond the store. The preeminent example is

London's Heywood Hill

. Heywood Hill also has a few other book services such as designing bespoke libraries that bring in added revenue..
A Year in Books, Heywood Hills' book Subscription Service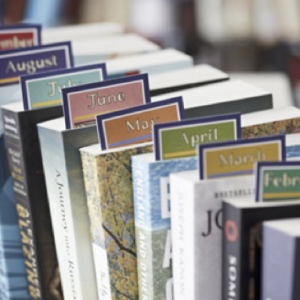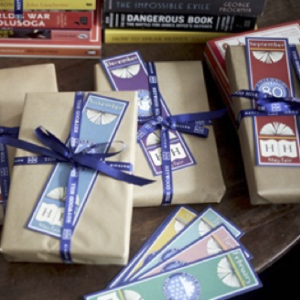 Explore pop-up or temporary stores allied to events, fairs, exhibitions;  or even moving stores like Parnassus'

book vans

. Strand Bookstore in Mumbai in its heydays had an annual book sale where they organized a week long 'book fair' in a larger venue with bargain prices on many books.
Parnassus On Wheels, Parnassus Books, Nashville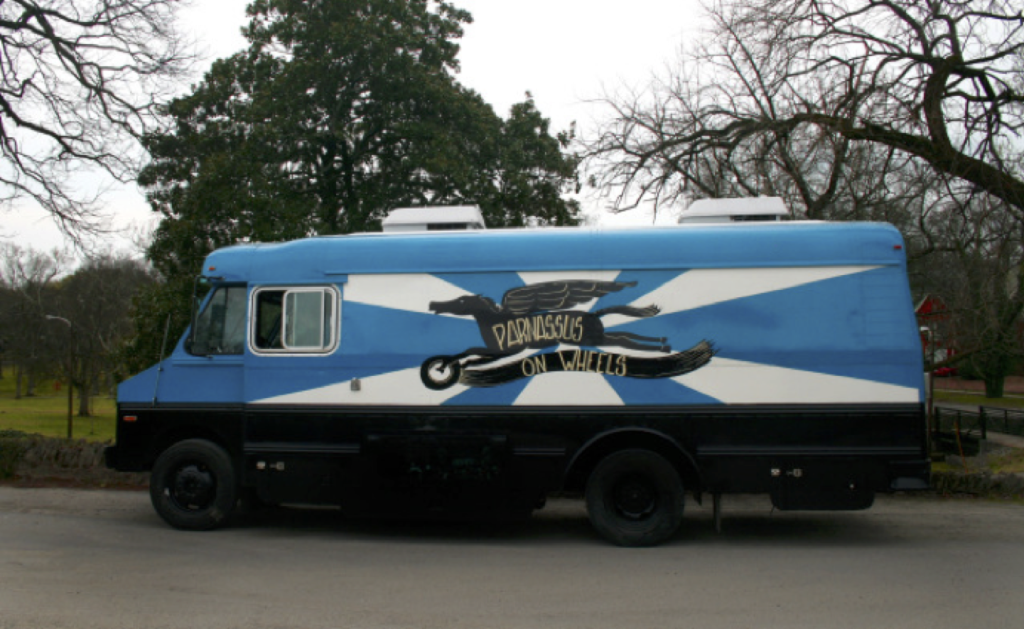 The rest of the ideas: stressing curation, enhancing the retail experience, exploring additional revenue ideas and rethinking store design to accommodate events
Beyond these three ideas – POD, memberships and moving revenue beyond the store, we can look at several other ideas. Not all may be possible to implement for every store. Not all are desirable either. Some of these, like the ones relating to food and drink also depend on the size of the store. If you are lucky to own a large store, then by all means you could consider ideas such as larger restaurant space (Books and Books, Miami), or renting space to local book clubs or third-party workshops (Schuler Books, Michigan); but these are not must-dos really. Let me list them systematically.
Ideas that stress curation and discovery
Idea
Comments / Examples

Staff selection and recommendation of books. Typically 1-2 shelves. Stresses curation. And encourages conversation between customers and staff.

Citylights

, San Francisco;

Elliott Bay

, Seattle etc

Recommendations by experts or authors

Strand Book Store of NYC has a concept they call

Author's Bookshelf

, where they ask writers to share what their bookshelf of say 50 books looks like. One Grand Books in Narrowsburg, NY, invites writers, artists, well-known personalities to suggest their 10 fave books which are displayed.

Create special book bundles or curated collections

Powell's in Portland has a subscription bundle called

Indiespensables

focused on indie books . See Heywood Hill's bundles for

another example

.

Organizing books not by category but by themes

One Grand Books created a theme such as "10 books narrated by animals". In Libreria, London, books are catalogued not alphabetically or as per subject matter but instead by categories such as "The Sea and the Sky" and "Mothers, Madonnas and Whores".

Partner with niche indie publishers and even local self-published authors. Allow them to keep books etc.

You can use the POD machine to print multiple copies of the books as well.  

Boulder Book Company

offers publishing, promotional and distribution services to authors as per a tiered fee structure.

Sell a large selection of used titles at low prices. Do try and sell rare books, first edition, collectibles from the store. The reason is the eclectic mix that used books and rare books result in. They yield a lot more quirky older titles, which cannot be bought as ebooks.

Harvard Bookstore

in Cambridge does this, as does

Schuler Books, Michigan.

Literary sommelier / Book doctor akin to the genius bar in an apple store. Someone who can answer the query 'what should I read next?'

Stress recommendation, one of the physical bookstore's great strengths.

Of the above, the must do ideas would be staff and expert recommendations and creating curated or themed collections.
Of the rest, partnering with indie publishers, or selling used / rare books are also useful to stress curation if they don't take up too much attention. These can be worked upon once the earlier ideas are implemented.
The balance – organizing books by themes than categories, and setting up a literary sommelier service are nice to dos, though not essentials. They are in some senses catered to partly by staff recommendations and through creating themed collections.
Staff Recommendations, Elliott Bay Books, Seattle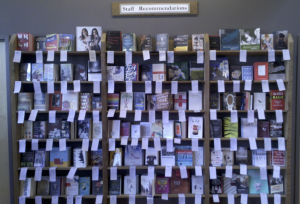 The Author's Bookshelf, Strand NYC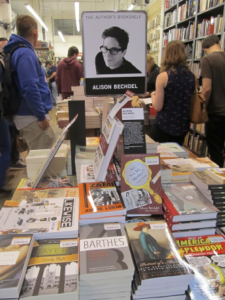 Powell's Seattle Indiespensables Subscription Pack with Books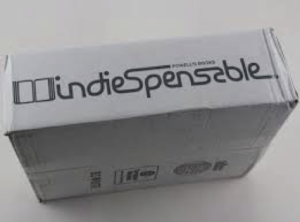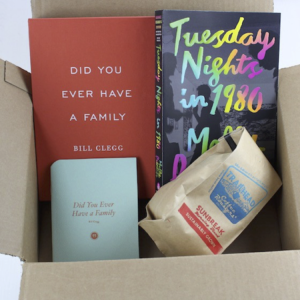 Ideas that stress customer experience
Idea
Comments / Examples

Food / Wine / Coffee

Books & Books

, Miami,

Feltrinelli's RED

(E stands for Eat) stores in Milan, Florence

and

Oxford Bookstore

with its Cha Bar in India are great examples of bookstores built ground up with food being a key part of the revenue mix.

The Bookvine, Cherokee, Ohio and I Know You Like A Book, Peoria Heights, Illinois both sell books and wine. Bookworm, Beijing also serves liquor (whiskey, beer and wine).

Not all bookstores may want such a mix or may find it possible if they have limited space.  Still it may be worth thinking how to bring in food into the mix.  The POD can be used strategically to reduce shelf space, if we can look at moveable shelves, additional space may even get created to serve as a lounge area in evening hours.

Regular book readings or even non-Literary events such as quizzes / movies.

Book readings are a must-do as it enhances the  experience of visiting a store, and reinforces its status as a hub for all things literary.

Harvard Bookstore hosts close to 300 events a year. Brookline Booksmith hosts about 150. Politics & Prose in Washington DC is renowned for its readings and the audiences it attracts. C-SPAN broadcasts around five of the talks a month.

In addition, if you have the space, and are in the right location (and audience base) you can even do a lot of non-literary events such as movie screenings, quizzes etc.

The Bookworm in Beijing hosts a number of events such as movie screenings, comedy nights, lectures, literary festivals, and various poetry and writing workshops. They even have whiskey tasting evenings; The Bookvine similarly has wine tasting sessions.

Another Country, Berlin has board game nights. "Another Country is also a club which hosts readings, cultural events, social evenings, film nights and many other things" (from their website).

Host book clubs

All local book clubs  could be invited to use  your space on low-traffic days (mon or tue evenings) for a small fee or for a minimum spend on food. Alternately you can also create your own book club exclusively for your members. Certain author events could be earmarked exclusively for these member-only clubs.

Late night opening

Eslite in Taiwan

is the gold standard here. Eslite is renowned for its 24-hr bookstores!

Restaurant at Books and Books, Miami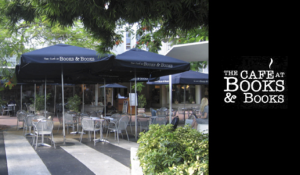 Of these ideas, late night opening is not essential. Having some food presence in the store is desired; again if your space is really limited, then you could drop this as well.
Hosting regular events and a book club would be must dos.
Ideas that drive revenue
Idea
Comments / Examples

Create annual events or festivals

Beijing's Bookworm holds an acclaimed

annual literary festival

While this may not always be possible for a smaller bookstore to pull off, one option is to think small, and perhaps explore themed festivals – a  Crime & Mystery Fest or a SciFi  & Comics fest.

Offer space for hire

Allow people to use your workshop area for a fee, or even allow freelancers to use your coffee shop for working.

Partner with local businesses as far as possible.

Let the cafe be run by a local bakery or chef. Always subcontract the coffee shop,says Politics & Prose, in this

article

!

 

Moveable bookshelves. Eliminate billing counter.

For those thinking about their store, explore having bookshelves on wheels, and as few permanent fixtures in the middle of the store as possible. Rethink the layout such that maximum space can be created to expand space for a reading or a workshop; or even if you want to expand the café in the evening. With wireless card readers, you don't need a billing counter as that takes the space of a couple of shelves.

Have a website where customers can order from

Heywood Hill is a great example of a store that does a substantial amount of business via its website, though it is largely for subscription packages such as its 'A Year in Books' where customers pay £200 for getting 12 books – a book a month – delivered to. I haven't heard of any physical store that does a lot of sales online.  I daresay a store like Politics & Prose could curate an online collection, especially of obscure works in Politics, International Affairs etc. which would be of interest to policy buffs globally.

Bookstores should couple the website with strong presence on social media – twitter, facebook, as well as explore connecting with readers through blogs, newsletters etc. All of this helps people know about events and also drives sales  (newsletters specifically).

Book Services

Heywood Hill (again!) also has a service where they set up libraries or curate a collection in a specific field. I recently came across such a service from Mumbai's Trilogy bookstore as well.

Heywood is clearly a relentless innovator in this regard – apart from subscriptions and curating libraries, they also have a wedding list service, akin to a wedding registry for books.

Sell bookswag or even adjacent products

Bookswag is stuff such as bookmarks, stationery, book bags, etc. Strand NYC has the most extensive collection including t-shirts, mugs etc. See

here

.

"Feltrinelli's RED stores pair books with food and wine in special display cases. " See story.

"At Brookline Booksmith in Brookline, a third of the floor space gets ceded to products that complement nearby books: spatulas and wine stoppers next to cookbooks, say, or vases and floral stationery in the gardening section." From a story in Fast Company.

Stocking principles

Do not keep books that people wouldn't want to browse: reference, technical guides, legal textbooks, dictionaries etc. These will typically be ordered online, or will turn over very slowly.

Keep books that cannot be published as ebooks or can be appreciated in the physical format, such as Judith Schalansky's beautiful Atlas of Remote Islands.

Of the above, ensuring that you sell books beyond the store through e-commerce or subscription services would be enormously important. A robust website coupled with active presence on social media, supported by a strong newsletter is a must. Other must dos would be selling merchandise such as bookbags etc.  Apart from that I really don't see any must dos, though having easily moveable shelves and following the stocking principles describe above seem easily doable as well.
Bookworm Literary Festival 2015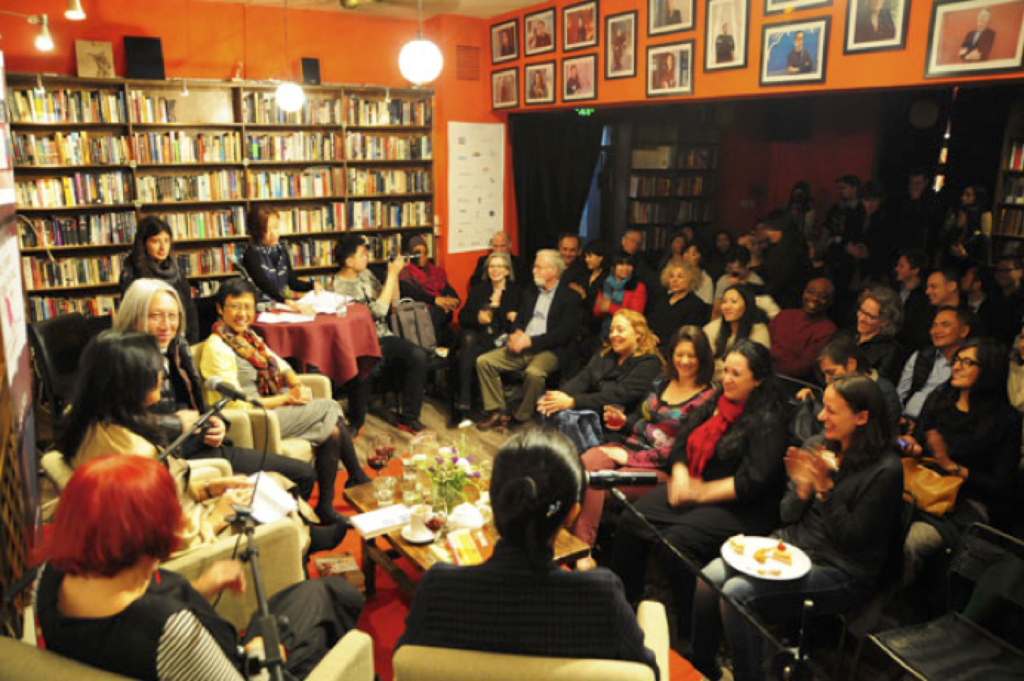 A hub for all things literary
The big idea for the post-amazon store is to move away from a hub for books to a hub for all-things literary, or even a hub for ideas, i.e., A place you go to get new ideas and soak in new contrasting viewpoints.  A bookstore becomes thus less about books per se than enabling a lifestyle around books.
With a view to be a literary hub, stores are being designed to host readings & workshops, accommodate a café and even thematic displays. The spaces are all flexible – movable or revolving shelves so that space can be cleared for events.
Story Pods for readings, author interaction etc (Foyle's, Birmingham)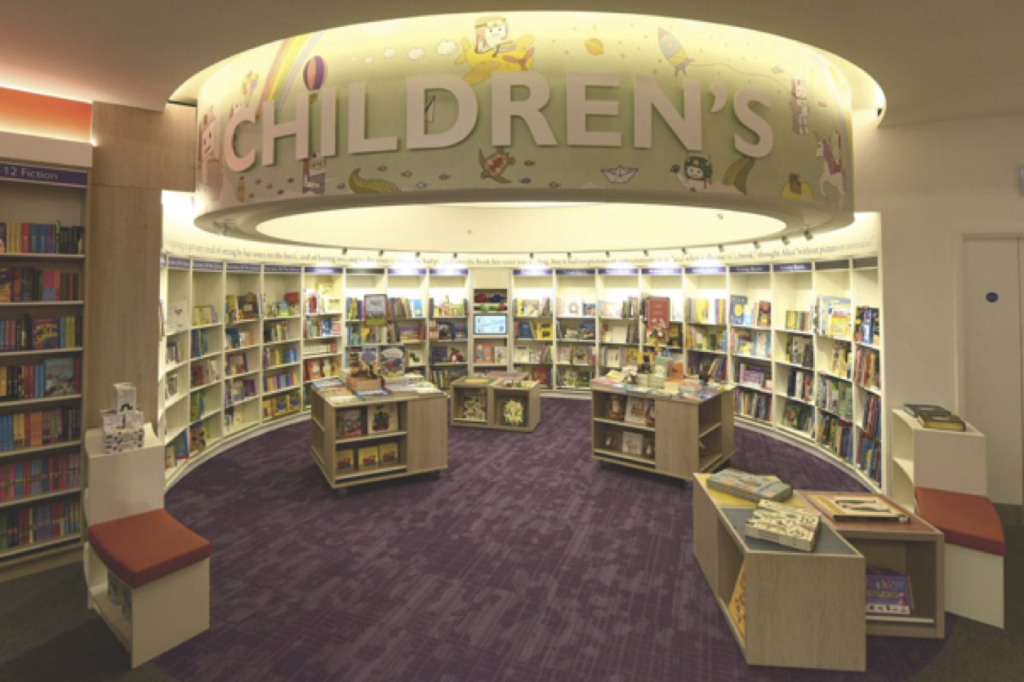 Further, thanks to the POD machine, bookstores don't need to hold as much inventory as before. Less stock means more space again; to play around with displays which drive sales, such as curated shelves by authors, thematic displays around a particular subject such as Islam or Olympics, face front displays etc.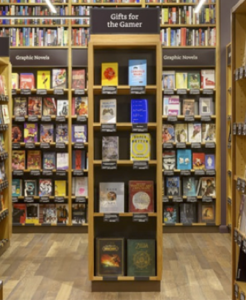 The revenue model now expands beyond selling books within the store to selling the literary experience – discovery / curation, experience including events, food and merchandise. Stores which are able to move nimbly to tap monies across multiple sources will set themselves up with the best chances of survival.
The holy grail should be get revenues from selling non-book services (restaurants, merchandise, workshops etc) and selling book services (subscriptions, curating services) and e-commerce, closer to that of book sales within the store.
To lay this out visually
| | | |
| --- | --- | --- |
| Revenue from Books | Revenue from Book Services | Non-Book Revenue |
| Sale of Books within store (B) | Subscriptions (S) | Food (F) |
| Sale of Books outside store (O) | Other Curating Services (C) | Merchandise (M) |
| Sale of ebooks (E) | | Workshops (W) |

Presently Revenue from Sale of Books within the store (B) will be overwhelmingly large – to the tune of 80-90% of the entire revenue mix. The goal should be to get this down to about ~50%, i.e., O + E + S + C + F + M + W should equal B. It will be challenging for sure, but the striving towards this somewhat unreasonable and quite arbitrary parameter is what will give the Post-Amazon Bookstore the best chance of success.
Thank you for having read thus far! And all the very best if this is giving you ideas to open that bookstore you have been thinking about!
References
Thanks to the London megastore Foyle's relocation in 2014, which meant new architectural layouts, and the emergence of a new wave of independent bookstores such as Libreria in London and Feltrinelli in Milan, there has been a lot of discussion around what the new independent bookstore should look like.
Reading Pods (Libreria, London)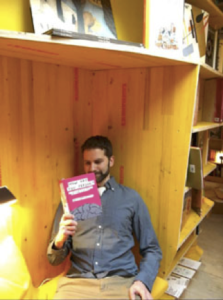 Foyle's in fact encouraged an open brainstorming on the subject, in partnership with UK trade rag The Bookseller, to generate ideas that they could implement in their store. The resulting comprehensive report of the brainstorm is here and is worth a read as well, stressing ideas similar to those mentioned in this article.