Bira91, an Indian brewing co, recently launched its new light beer.

Most light beers are aimed at women. And I expected the press release to confirm this, which it did, stating that the light beer will "hopefully give non-beer drinkers another reason to consider beers when they are looking for a refreshment" (Non-beer drinkers here is code for women). I was intrigued by the next line in the press release though.
The line said "BIRA 91 Light has been launched in the Indian market as a 'lunchtime lager'".
Clearly they aren't referring to saturday and sunday lunches. What Bira is hoping is that we will have a couple of light beers the next time we head out for a business lunch, or an office lunch. There are a billion of these business lunches every year in India, and Bira would really like us to quaff their beers with with our lunch orders. This is a very clever sales strategy, but one that will be challenging to pull off given that they are up against the 'boss factor'.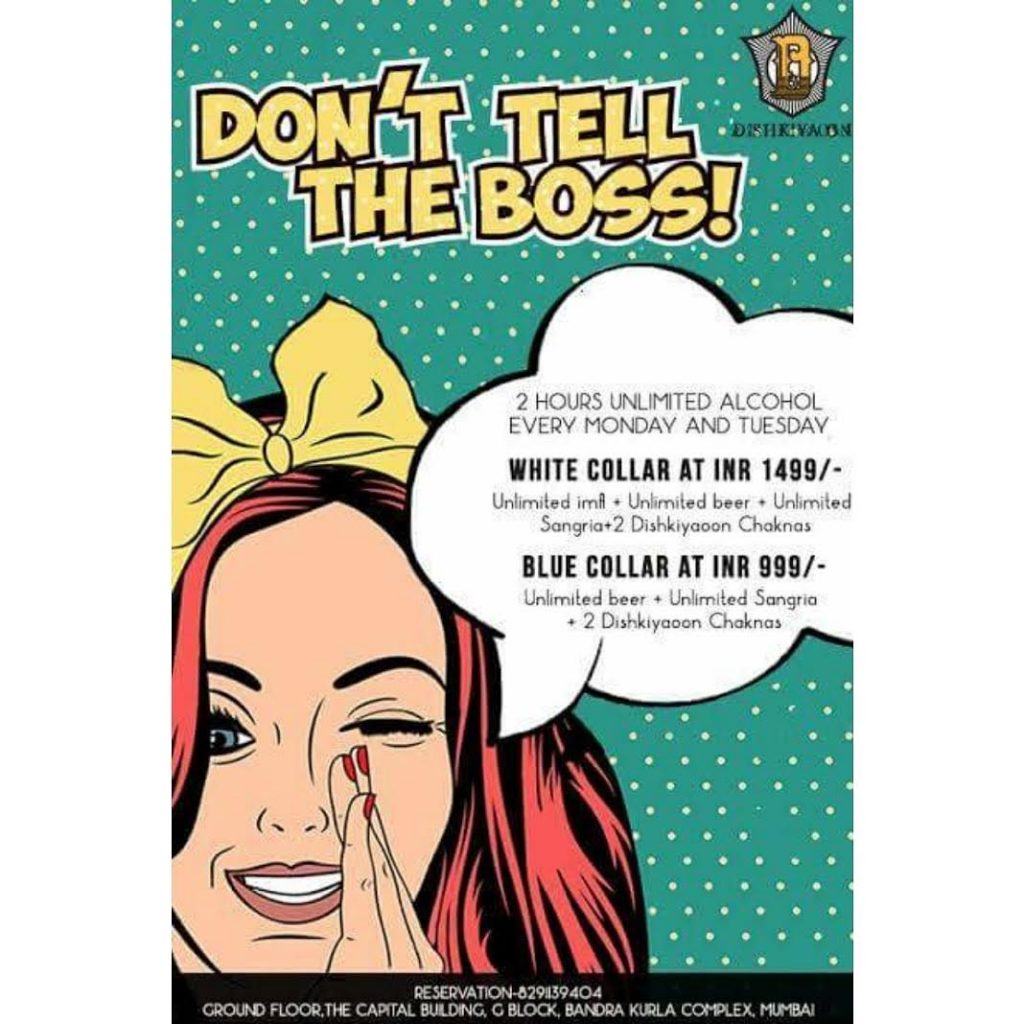 I saw the above sign outside Dishkiyaon restaurant in Mumbai. And the line "Dont tell the boss!" succintly captures the challenges around promoting lunchtime drinking in India. Outside of India though, drinking during lunch breaks is a longstanding tradition.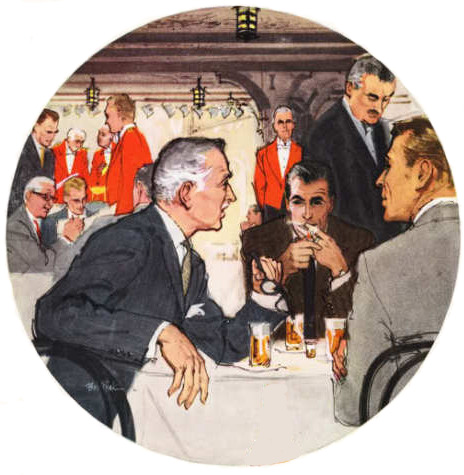 U.S. has (or had given that you hear less of it) the 3-martini lunch, describing a long booze-fuelled lunch in between office hours, associated most commonly with the ad community. In Britain having a pint or two with your fish and chips is a longstanding tradition. And now that tradition seems to have invaded Silicon Valley and other tech hotspots as well, with beer in the fridge and even kegs becoming commonplace in startups, as the arms race of office perks keeps ramping up.
But as we will see below, drinking during work hours, or even drinking booze given by your employers, isn't a new tradition. It is actually very old. How old? Let us look at Venice, in the 1500s when it was the richest and most powerful city-state in Europe.
In Venice, in those days the cutting-edge industry then was shipbuilding. What Machine Learning and AI is to the Bay Area, shipbuilding was to Venice. And shipbuilding was critical for Venice, since it needed the latest, most technologically-advanced ships; they needed them to protect the harbour as well as to run the rich trade lines on which the city thrived. These ships were made at the Arsenal, a huge shipyard employing over 2,000 workers. Each worker got a wine ration as part of the employment contract, drinking it twice a day at work. They also enjoyed wine bonuses. Each time a ship 'shipped', they got additional rations as an incentive. Wine rations also extended to other professions in Venice, such as sailors, government employees etc. And it wasn't just venice where wine or liquor rations were part of the salary.
In almost all monasteries across Europe, the clergy received wine rations. And so did the soldiers and household workers attached to large noble families. And it is not just in the medieval ages that wine rations were common. If we go back to the Roman era, then we have evidence that soldiers were entitled to a liter of Posca (a mix of water and sour wine), as per the Corpus Juris Civillis, a lawbook. We can also go forward, to 19th century America and UK (and even Europe) where liquor rations were given to workers by employers. As Michael Pollan says in his book The Omnivore's Dilemma, "Employers were expected to supply spirits over the course of the workday; in fact, the modern coffee break began as a late-morning whiskey break called 'the elevenses'." Wow! Now, if you are curious as to why employers were mandated to give a part of the salary in liquor, the answer has to do with water.
Before the 19th century, water in most small towns and cities was not fit to drink. It was contaminated and drinking it meant exposing yourself to the risk of illness, typically life-threatening. Most big cities had systems to bring in water from a distance, but there wasn't much of such clean water to go around. Sure you could boil it but this wasn't easy if you were on the move, or did not have access to a kitchen. All wine and distilled spirits given the alcohol content were safe from bacteria, and thus fit for drinking. And further wine and ale had a lot of nutrients. Hence people tried to drink as much wine or distilled spirits as possible. Thus getting your wine rations was essential to prolonging your life.
It is interesting how the tradition of giving liquor to your employees as seen in ancient Rome and medieval Venice is back, albeit in a new twist in modern-day San Francisco (and other cities).
(I learn about wine rations at the Arsenal in Venice, and the ones given to Roman soldiers from Alcohol: A History by Rod Phillips, a book I am currently reading.)