The impact of technology and the internet on higher education, specifically on how they have enabled an unbundling of the constituent parts of the university, has been chronicled to death. This unbundling, and the consequent disruption it has entailed through the rise of MOOCs, sharing services such as Chegg, and employment marketplaces such as Campus Job has been detailed extensively.
In my previous post, I took a look at unbundling and the various business models that this could lead to.
Beyond these obvious examples and familiar stories, there has been considerable impact on processes and functions such as admissions, administration of credit hours and coursework. However these haven't received similiar acknowledgement in the press.
Let us look at these three areas that have got disrupted, what is going to change, and the opportunities that thus open up for startups.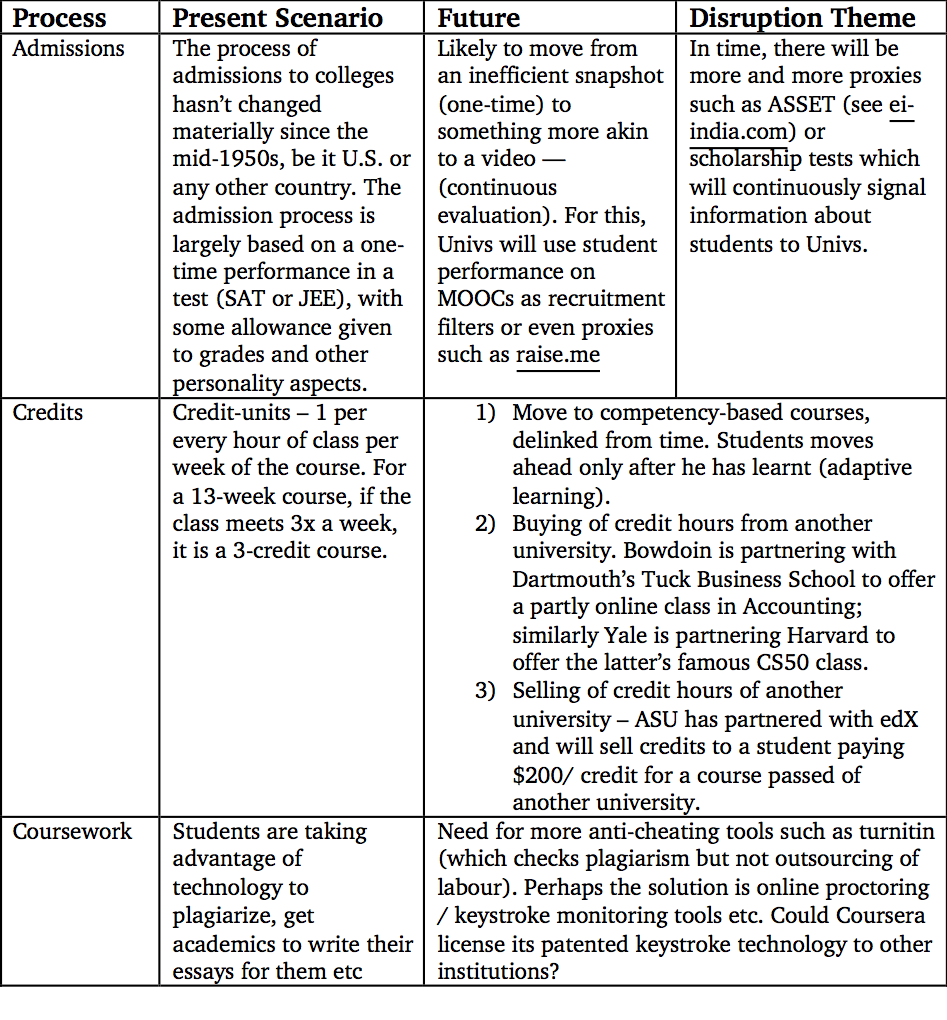 Startups looking at lucrative niches would do well to target these areas
creation of proxies that signal student worth to colleges
helping universities offer competency-based courses or supporting their move into this direction
helping create tools that can check outsourcing of content or help universities monitor student submissions better.